CEU Universidad Cardenal Herrera (Valencia)
Stránka školy:  https://www.uchceu.com/en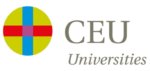 Čarovné mesto Valencia je tretie najväčšie mesto Španielska, ktoré sa nachádza na východnom pobreží a je známe svojou históriou a najväčším prístavom v stredozemnom mori. Mesto je zmesou architektúry a umenia, živých ulíc, nočného života a krásnych mestských pláží , kde môžeš ísť po škole relaxovať.  Naviac, príjemná atmosféra a pomerne málo turistov bude pre teba tým pravým miestom pre študentský život.
Univerzita ponúka odbory v oblasti zdravotníctva, architektúry, veteriny alebo gastronómie.
Health Sciences
Architecture
Veterinary
Gastronomy
CEU Universidad San Pablo (Madrid)
Stránka školy: http://www.uspceu.com/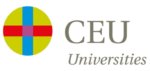 Študuj v Madride na súkromnej univerzite, ktorá je jednou z naj prestížnejších španielských akademických inštitúcií, ktorá sa pravidelne umiestňuje medzi 5. najlepšími súkromnými univerzitami. Madrid je hlavným a zároveň najväčším mestom Španielska, škola leží v jeho centre. Madrid sa vyznačuje intenzívnou kultúrnou a umeleckou scénou a veľmi aktívnym nočným životom s krčmičkami, divadlami, kaviarňami takže pri svojom štúdiu sa nudiť určite nebudeš!
UNIVERSITY POLITHECNIC SCHOOL
ECONOMICS AND BUSINESS SCHOOL
SCHOOL OF LAW
SCHOOL OF PHARMACY
SCHOOL OF HUMANITIES AND COMMUNICATION SCIENCES
SCHOOL OF MEDICINE
Abat Oliba CEU (Barcelona)
Stránka školy: https://www.uaoceu.es/en/uao-ceu-experience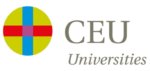 Barcelona sa nachádza na na pobreží Stredozemného mora na severovýchode Španielska. Barcelona je známa svojou architektúrou a toto krásne mesto je plné trhov, reštaurácií, obchodov, múzeí a kostolov. Jadro centra mesta, zamerané na Ciutat Vella ("staré mesto") poskytuje veľa zábavy, zatiaľ čo pláže mesta ti poskytnú čas na relax, slnko a ideálny priestor či už na učenie, alebo trávenie voľných aktivít. Univerzita ponúka kvalitné odbory v oblasti politiky, ekonomiky alebo psychológie.
Law and Political
Economic and business
Communication
Education and Humanities
Psychology